Electrical Submersible Pump Sensors
Levare ViewPoint and SPTX downhole sensors provide key downhole data from their artificial lift systems to not only minimize downtime and extend equipment performance but also optimize production and maximize ultimate reservoir recovery.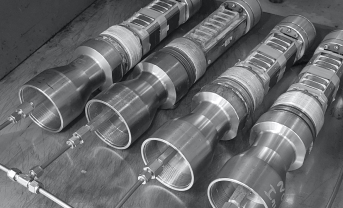 This next-generation downhole gauge system uses the latest technology for reliable monitoring of ESP and PMM-PCP systems even under harsh bottom hole conditions.
The Viewpoint II/SPTX downhole sensor includes five standard output channels to monitor intake pressure and temperature, motor temperature, vibration, and current leakage. A sixth channel to monitor discharge pressure is optionally available.