For well conditions that challenge conventional electrical submersible pump (ESP) or progressing cavity pump (PCP) systems, Levare offers a cost-effective alternative to increase well productivity and system run life.
Submersible PCP artificial lift systems are optimal where traditional rod-driven systems are limited by depth or where deviated or crooked wells have caused premature rod/tubing wear because submersible PCP systems have no rods. They deliver the best performance in horizontal and deviated wells; low-volume wells with unstable inflow; wells with viscous, abrasive fluids; wells with a high gas-oil ratio (GOR); and wells with scale and high amounts of asphaltenes.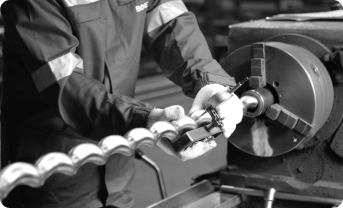 Levare extensive global manufacturing capacity includes state-of-the-art plants that produce all major components of ESP, HPS, and PCP artificial lift systems. All facilities use advanced machining, assembly, and testing technologies to ensure production efficiency and the highest level of product quality.